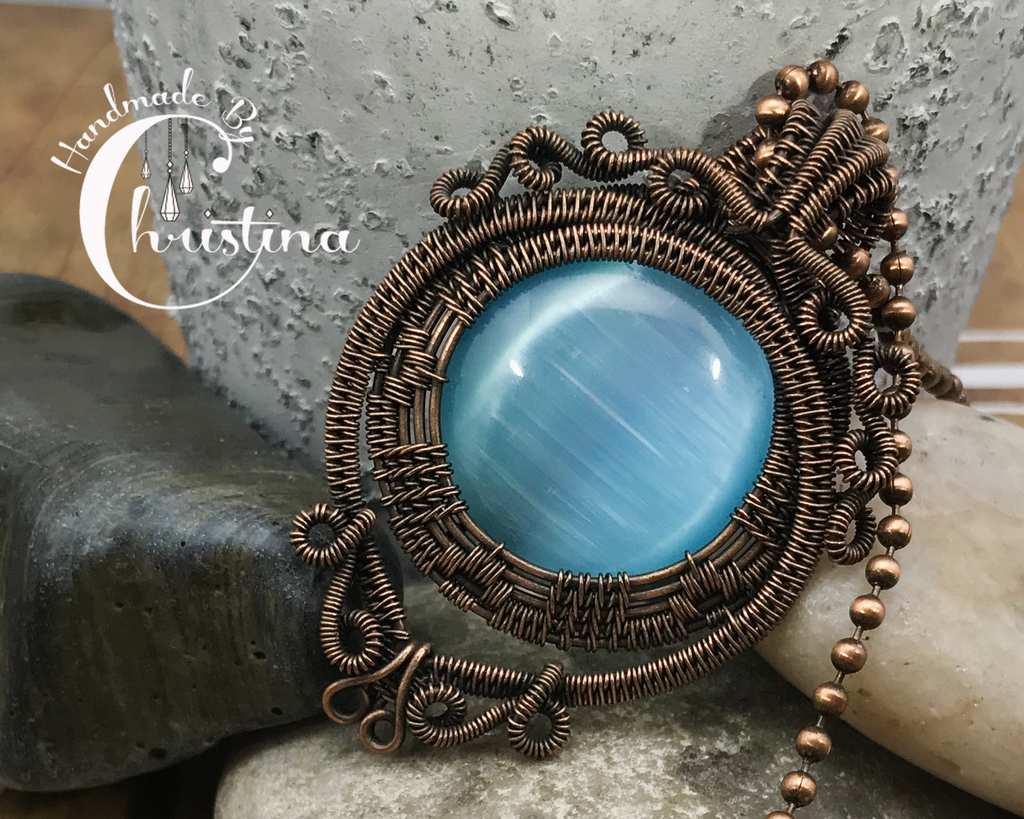 Oxidized Copper Wire Woven & Blue Fiber Optic Glass Pendant
Although this isn't a gemstone, it is still one of my favorite cabochons EVER.  The fiber optic iridescence of this cabochon allows it to glow with every movement.  Plus, it really adds a pop of color to the pendant.  This pendant is a very unique style.  It is a result of an experiment to "do something different." I'm glad I took the challenge!
The pendant itself is approximately 2.3" tall
This pendant hangs off an 18" ball chain necklace.  If you need it longer or shorter please contact me and let me know!