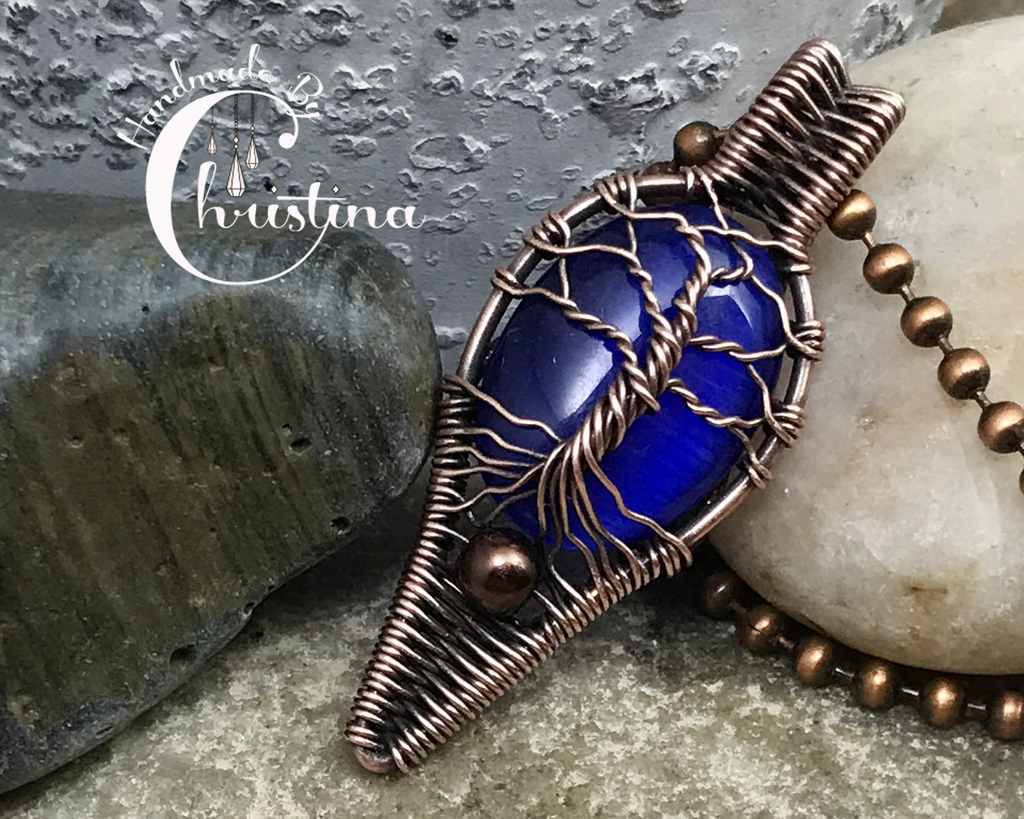 Oxidized Copper Wire Woven Fiber Optic Glass Tree Of Life Artisan Pendant Necklace
Here is a little variation from my usual Tree Of Life pendants. This beautiful blue pendant is made of fiber optic glass and has a very nice iridescence when moved around!
The copper on this woven pendant has been oxidized and buffed to bring out all of the tiny little details.

The pendant itself is approximately 1.5" tall.