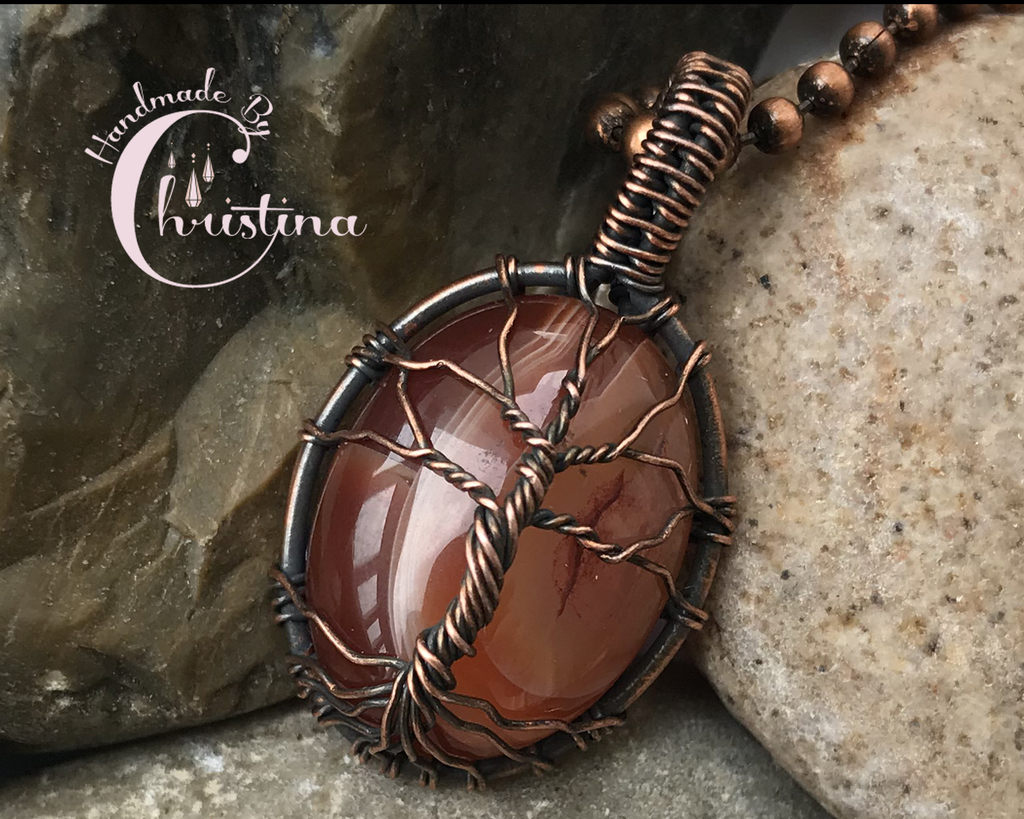 Oxidized Copper Wire Woven Carnelian Tree Of Life Mini Pendant
Carnelian is an orange variety of Chalcedony which is in the Quartz family. It is a bit translucent and very shiny.  It matches perfectly with the oxidized copper in this dainty little mini Tree Of Life Pendant.
The copper on this woven pendant has been oxidized and buffed to bring out all of the tiny little details.

The pendant itself is approximately 1.3" tall
This pendant hangs off an 18" ball chain.  If you need it longer or shorter please contact me and let me know!