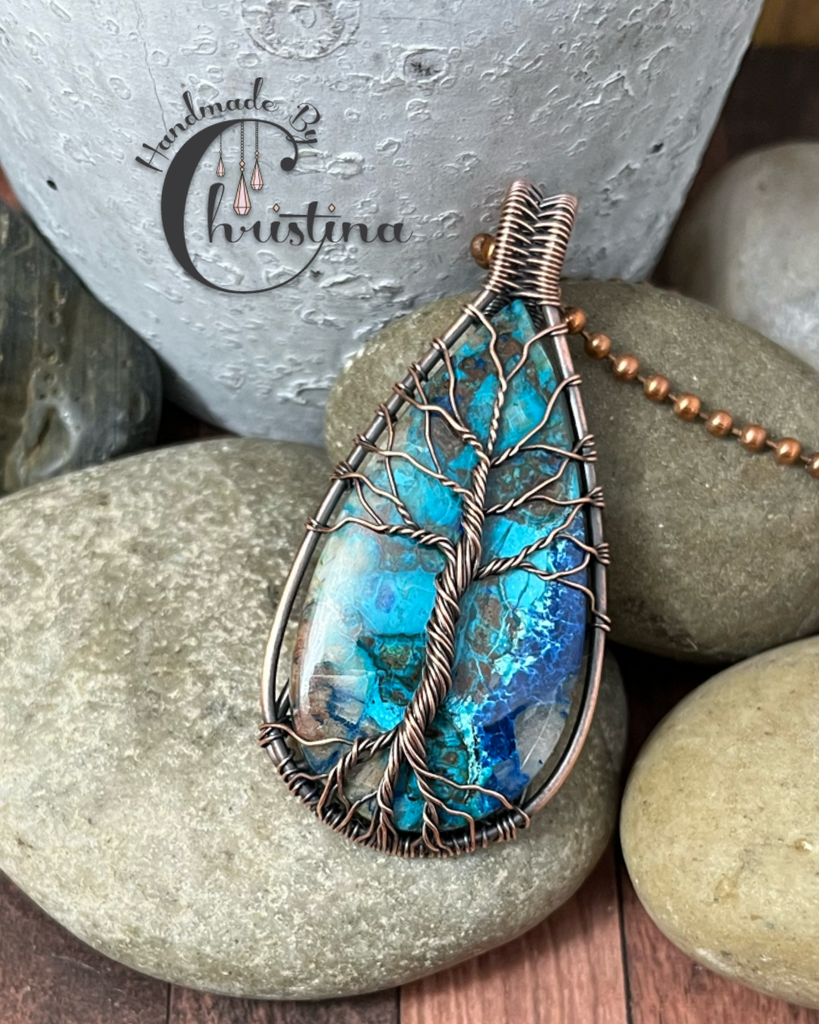 Oxidized Copper Wire Woven Azurite Tree Of Life Pendant
The Tree Of Life is a symbol of rebirth.  A trees leaves die off in the winter, but as the season changes new leaves and flowers bud and the tree indeed lives on, sometimes for thousands of years. It is a great metaphor representing a new beginning and a fresh start.
This Tree of Life Pendant Necklace features an Azurite stone. Azurite is one of my favorite stones. The range of blues and greens that show throughout and the almost metallic look it can give off are outstanding.
This pendant hangs off an 18" ball chain.  If you need it longer or shorter please contact me and let me know!