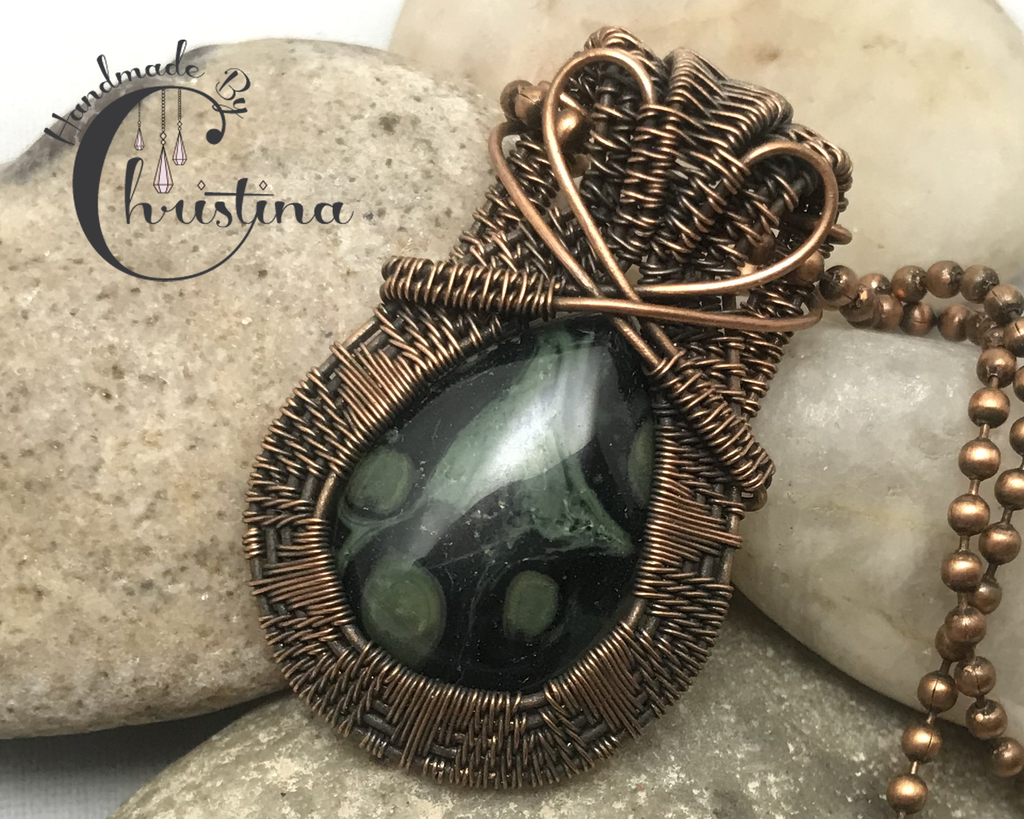 Oxidized Copper Wire Woven & Kambaba Jasper Pendant
Wire Woven Kambaba Jasper...
A fossilized stromatolite algae. A supremely nurturing and powerful stone, providing protection and absorbing negative energy. The perfect stone for soothing anxiety and calming the nerves.
This is one of my more complex pendants. Although this pendant wasn't planned (as none of my pieces are!), a heart took shape at the top of the pendant!  I love Kambaba Jasper. Its such a beautiful stone, and this pedant will turn heads for sure!
The pendant itself is approximately 1.75" tall
This pendant hangs off an 18" ball chain.  If you need it longer or shorter please contact me and let me know!