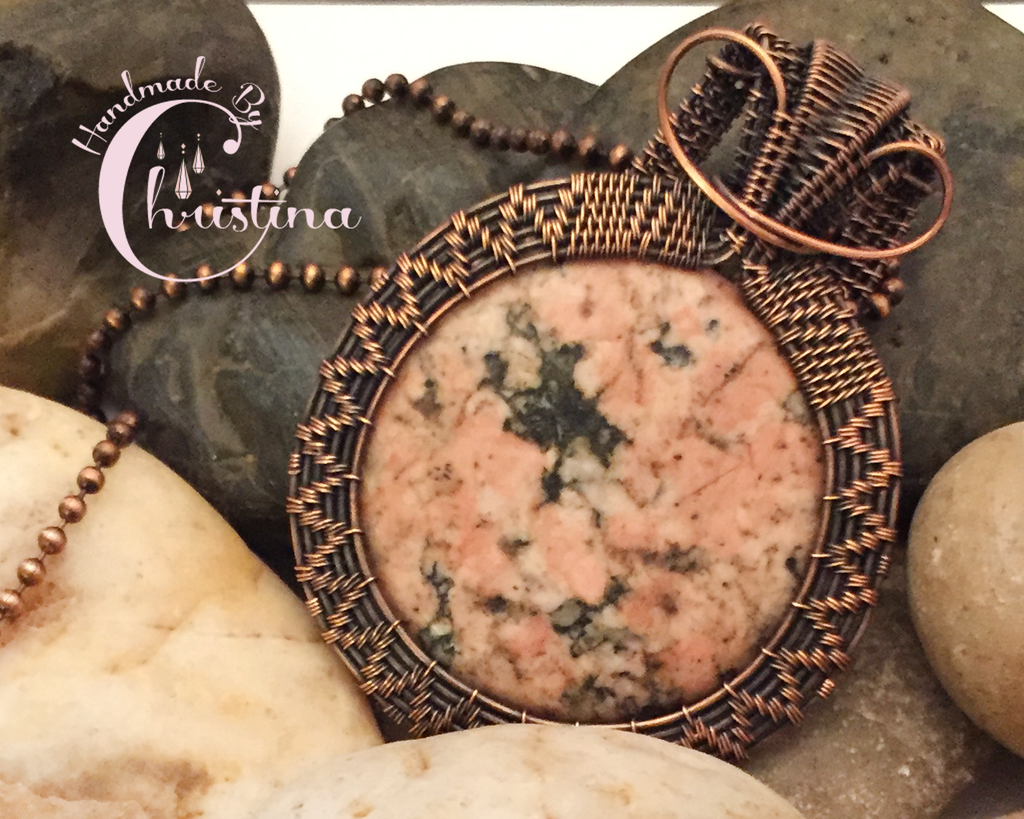 Oxidized Copper Wire Woven Marble Pendant
This one's a biggie! When I make a round pendant, I love using the zig zag weave, because it reminds me of a sun.  This marble pendant will be a great statement to any outfit.
The pendant itself is approximately 2.75" tall
This pendant hangs off an 18" ball chain.  If you need it longer or shorter please contact me and let me know!